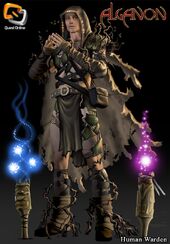 This class is scheduled for release sometime after launch.
Pledged to defend the natural world, Wardens are responsible for protecting the lands around them by utilizing their unique, natural magics.
No other information is available on this class yet.
Ad blocker interference detected!
Wikia is a free-to-use site that makes money from advertising. We have a modified experience for viewers using ad blockers

Wikia is not accessible if you've made further modifications. Remove the custom ad blocker rule(s) and the page will load as expected.